Periodontal disease affects not only the gums, but also the surrounding bone around the teeth, which can cause red, swollen (puffy), and bleeding gums. A build-up of plaque and tartar is usually the culprit and if left untreated can cause pain, discomfort, and even tooth loss. However, at the San Diego, CA office of cosmetic dentists, Dr. Langenbach and Dr. Thomas, periodontal treatment is offered to address anything from mild to severe cases. For milder forms, known as gingivitis, 1 – 2 professional dental cleanings would be recommended. For more advanced forms, scaling and root planing would be needed, which is a deep cleaning to remove plaque and tartar above and below the gum line and smooth the surfaces of the tooth roots.
Reviews
"I am always treated like part of the family when I am in their office. Fantastic Dr.'s and fantastic team! "
- J. /
Demandforce /
Aug 18, 2016
"I have been coming to this office since 1982 and love Dr Langenbach and his wife Dr Thomas. The staff is the best and everyone goes out of their way to get to know you personally. Everyone in this office is family."
- D.H. /
Yelp /
Aug 02, 2017
"This review only contains a rating"
- S.E. /
Facebook /
Jun 03, 2017
"How often can we say that we enjoy our dental appointments? My experience with Dr. Langenbach has been awesome from my very first visit. I so appreciate the fact that I can have everything taken care of at once without numerous revisits to complete a process! After all, we are all busy and time is valuable. Also, the numbing shots don't even hurt! This is the part I usually dread the most. Today I had a crown replacement which was a perfect fit and perfect color match from the initial fitting! Again, how awesome is that?! Less time with my mouth wide open and worrying about letting my new crown "settle in" after the fact. Thank you Dr. Langenbach, Lauren and all of your wonderful staff who do excellent work and always make me feel so comfortable."
- C.P. /
Yelp /
May 15, 2017
"Unsurpassed quality, thoroughness and uncompromising honesty made me chose this office in the first place. My experience with the team is always warm and friendly, they really know how to make you feel welcome and safe."
- D.J. /
Yelp /
May 10, 2017
Previous
Next
Periodontal disease affects 75% of adults and can range from mild to severe. Dentists offer a wide array of treatment options to help ensure that each patient receives the proper care. One of the more common forms of treatment used is a non-surgical procedure known as scaling and root planning. Scaling removes tarter and plaque from the area below the gum line while root planning creates a smoother root and gum surface. Antibiotics may also be used to help alleviate pain and inflammation. Surgical procedures for more severe forms of periodontal disease include: gum graft surgery, laser gum surgery, regenerative procedures, and pocket reduction procedures.
It is important to maintain healthy dental care practices to help prevent periodontal disease. This means creating or continuing a good oral hygiene routine as well as implementing suggestions given by the dentist. The dentist may suggest scheduling routine, annual check-ups and examinations as well as bi-annual cleanings. Patients should also implement common oral care practices into their routines such as flossing, brushing twice a day, and using mouthwash.
The cost of the periodontal examination is included in the cost of the patient's annual dental exam. The cost for treating gum disease will vary based on the severity of the disease and the treatment used. Patients can discuss treatment options during their consultation to receive information on costs.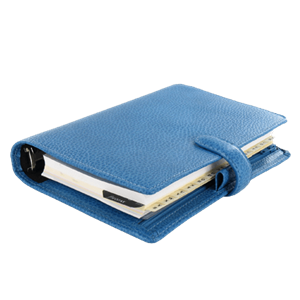 Plan Your Procedure
Procedure Recovery Location

In Office
Contact Us
If you have been diagnosed with or think you may have symptoms as a result of periodontal disease, contact our office today to schedule a consultation. With our experienced team, we will find a treatment that is suitable for your condition and restore your mouth back to optimal health.
Related Procedures