Advanced dental knowledge and breakthrough scientific research have combined to form the diode laser. This small laser is handheld yet powerful in delivering safe, reliable, and consistent results for patients and dentists. Dr. Langenbach and Dr. Thomas, San Diego, CA cosmetic dentists, use the diode laser in their practice to provide safe and comfortable treatment for their patients. With special technology, the dentists deliver laser energy in short pulses for quicker and more efficient treatment. The diode is often used to expose unerupted teeth, after dental implants, excisions, and more.
Reviews
"I am always treated like part of the family when I am in their office. Fantastic Dr.'s and fantastic team! "
- J. /
Demandforce /
Aug 18, 2016
"Best experience I have EVER had at a dentist office. This office has high regard for cleanliness. The staff is so welcoming and they truly care about their patients overall wellbeing. Dr. Thomas is very knowledgeable and very sweet. I felt right at ease and confident in her assessment of my dental care. Her assistant Lauren was so warm and welcoming. She knows exactly what patients need and goes above and beyond to make everyone feel calm for procedures."
- A.W. /
Google /
Sep 04, 2017
"I have been coming to this office since 1982 and love Dr Langenbach and his wife Dr Thomas. The staff is the best and everyone goes out of their way to get to know you personally. Everyone in this office is family."
- D.H. /
Yelp /
Aug 02, 2017
"This review only contains a rating"
- S.E. /
Facebook /
Jun 03, 2017
"How often can we say that we enjoy our dental appointments? My experience with Dr. Langenbach has been awesome from my very first visit. I so appreciate the fact that I can have everything taken care of at once without numerous revisits to complete a process! After all, we are all busy and time is valuable. Also, the numbing shots don't even hurt! This is the part I usually dread the most. Today I had a crown replacement which was a perfect fit and perfect color match from the initial fitting! Again, how awesome is that?! Less time with my mouth wide open and worrying about letting my new crown "settle in" after the fact. Thank you Dr. Langenbach, Lauren and all of your wonderful staff who do excellent work and always make me feel so comfortable."
- C.P. /
Yelp /
May 15, 2017
Previous
Next
The diode laser is used to safely, effectively, and gently handle an assortment of dental procedures that involve the soft tissue. Some of the most common procedures are gum sculpting, after placing of dental implants, excisions, and more. Before any procedure, the mouth patient is usually administered some form of anesthesia. With short pulses, the dentist will use the laser to remove and treat gum and soft tissues of the mouth. The diode laser helps to minimize bleeding and the risk of infection.
After any procedure with the diode laser, the gums may be swollen, tender, or sore. The dentist may prescribe medication or recommend an over-the-counter pain reliever. Specific instructions will be given on how to care for the treated site. All follow-up appointments should be attended, as well as regular dental examination.
Depending on the type of procedure the diode laser is used for, the costs can vary significantly. In order to get detailed pricing, you should speak with your doctor before any procedure. You may also want to confirm with your dental insurance whether the cost associated with the diode laser is covered.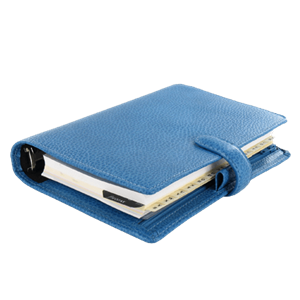 Safer, Gentler Dental Work
With the advent of the diode laser, many soft tissue dental procedures have become more effective, safer, and gentler for the patient. If you would like to learn more about the benefits of the diode laser, please give our practice a call as soon as possible to schedule a consultation.
Related Procedures