About Laser Decay Detector
With the highly advanced, DIAGNOdent® laser decay detector, cosmetic dentists, Dr. Langenbach and Dr. Thomas, can detect decay earlier than before. Cavities can be found and treated earlier to prevent problems further down the road, such as pain, discomfort, and even loss of the tooth. The laser uses light and heat to notice any changes in the structure of the tooth to pinpoint decay. Once decay has been found, the dentists can begin a treatment program to provide a patient with a healthier, more beautiful smile and better prognosis.
Reviews
"I am always treated like part of the family when I am in their office. Fantastic Dr.'s and fantastic team! "
- J. /
Demandforce /
Aug 18, 2016
"I have been coming to this office since 1982 and love Dr Langenbach and his wife Dr Thomas. The staff is the best and everyone goes out of their way to get to know you personally. Everyone in this office is family."
- D.H. /
Yelp /
Aug 02, 2017
"This review only contains a rating"
- S.E. /
Facebook /
Jun 03, 2017
"How often can we say that we enjoy our dental appointments? My experience with Dr. Langenbach has been awesome from my very first visit. I so appreciate the fact that I can have everything taken care of at once without numerous revisits to complete a process! After all, we are all busy and time is valuable. Also, the numbing shots don't even hurt! This is the part I usually dread the most. Today I had a crown replacement which was a perfect fit and perfect color match from the initial fitting! Again, how awesome is that?! Less time with my mouth wide open and worrying about letting my new crown "settle in" after the fact. Thank you Dr. Langenbach, Lauren and all of your wonderful staff who do excellent work and always make me feel so comfortable."
- C.P. /
Yelp /
May 15, 2017
"Unsurpassed quality, thoroughness and uncompromising honesty made me chose this office in the first place. My experience with the team is always warm and friendly, they really know how to make you feel welcome and safe."
- D.J. /
Yelp /
May 10, 2017
Previous
Next
Since a healthy tooth reflects light in a different manner than a decayed tooth, the laser decay detector can more accurately determine the presence of decay with its special light. The handheld device, which is about the size of a pen, is placed in the mouth, and the light is shone on the chewing surfaces of the teeth. The attached machine will check the density of each tooth and detect the possibility of any tooth decay. When certain wavelengths appear or when a noise is made, the dentist will know that decay is present. The entire process is quick and painless.
If decay is present, a dentist can immediately begin to customize a treatment plan, which could include fillings, inlays and onlays, and sealants to protect other teeth. A dentist will give more detailed instructions on how to care for and protect the teeth after any procedure or treatment.
The cost of the laser decay detector could be included in some dental insurance plan coverage. If you're unsure if it's covered, please feel free to ask our friendly front staff to contact your carrier and inquire.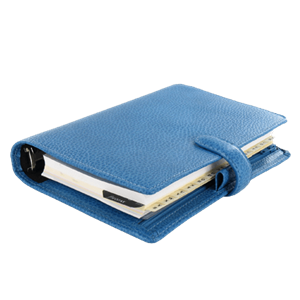 Decay can lead to pain, discomfort, and even tooth loss. If it's caught too late, it can lead to costlier, more extensive, and more painful treatments and procedures. All of this can be avoided with the laser decay detector which recognizes decay sooner than ever. Learn more about laser decay detector by contacting our office to schedule a consultation.
Related Procedures