About Computerized X-Rays
Computerized X-rays, or digital X-rays, are routinely used in dental examinations conducted by cosmetic dentists, Dr. Langenbach and Dr. Thomas. At their Poway, CA practice, the X-rays are a great diagnostic tool to examine and determine the health of a patient's entire mouth. This include the teeth, gums, bones, and all the surrounding tissues. Compared to traditional X-rays, computerized X-rays are quicker and more accurate and require less time to take and view.
Computerized X-rays are used to detect:
Bone loss
Cysts
Abscesses
Tumors
Tooth decay
Gum disease
Digital X-Rays Reviews
"Everyone is friendly and I actually look forward to my teeth cleaning visits. "
- A. /
Demandforce /
Feb 10, 2011
"Same as always only better. My roses went over well by the staff. I'll miss you guys if I have to go to a social security approved dentist but I'll drop in and visit at times. Thanks for continued good, friendly, professional service throughout the years I was with you. Blessings and prosperity for your business in the future. I'll be back one more time to have michelle help me pick or at least eliminate other local dds. Thanks again, Bob "
- B. /
Demandforce /
Apr 29, 2011
"I loved the excitement and energy! Best assessment ever! "
- J. /
Demandforce /
May 04, 2016
"Great experience! "
- M. /
Demandforce /
Jul 01, 2016
"I had my teeth cleaned yesterday, it was very thorough. The entire staff is great, I highly recommend this office! Both doctors are exceptional!!!!!"
- D.H. /
Yelp /
Aug 03, 2016
Previous
Next
Digital X-rays take no more than 5 minutes to complete and are not painful for the patient. A digital sensor will be positioned in or around the patient's mouth. The picture is taken and instantly sent to a computer where the X-rays can be viewed by the dentist and easily stored in the patient's file for future reference. Keeping past X-rays helps the dentist see the patient's progress over time and makes it easier to notice changes.
After the X-rays are taken, the dentist will go over any concerns they see with the patient. The dentist will then go through the patient's options for treatment or any recommendations for home care to prevent possible problems. Digital X-rays use a smaller amount of radiation compared to traditional X-rays, but patients should still wear a lead apron, and let their dentist know if they are pregnant or breastfeeding so extra precautions can be taken.
Since digital X-rays are a preventative procedure, most insurance will cover the costs, minus the patient's co-pay. If paying out of pocket, patients may pay from $25 – $100 for bite wing X-rays, $60 – $150 for a panoramic X-ray, or $85 – $250 for a full-mouth series.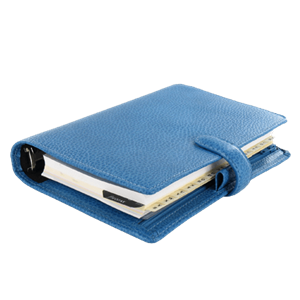 Plan Your Procedure
Average Cost

$25

-

$300
Contact Us
Digital X-rays help your dentist see and prevent dental problems, like cavities and gum disease. An annual dental exam with digital X-rays is an important part of every patient's oral health care plan.
Related Procedures